coton de tulear
home breeding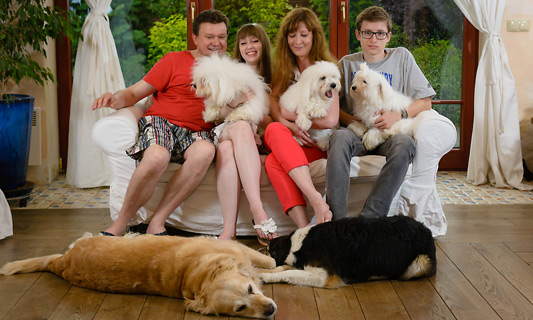 First time we saw coton in the television. We immediately fall in love with this white fluff or, as some say, cotton candy. This is why Yasha soon appeared in our house. Such a small, white ball that anyone in the house wanted for themselves. We already knew we couldn't end with just one coton. A month later we got Ismine and then Roxy.
When we were walking on the streets with our cotons we were often asked "what is this race?". We would answered "coton de tulear". And when we saw the stunned looks on people's faces we would say "coton, simply coton". This is how our adventure with SIMPLYCOTON started.
We belong to the Kennel Club in Poland which is a part of Federation Cynologique Internationale (FCI).